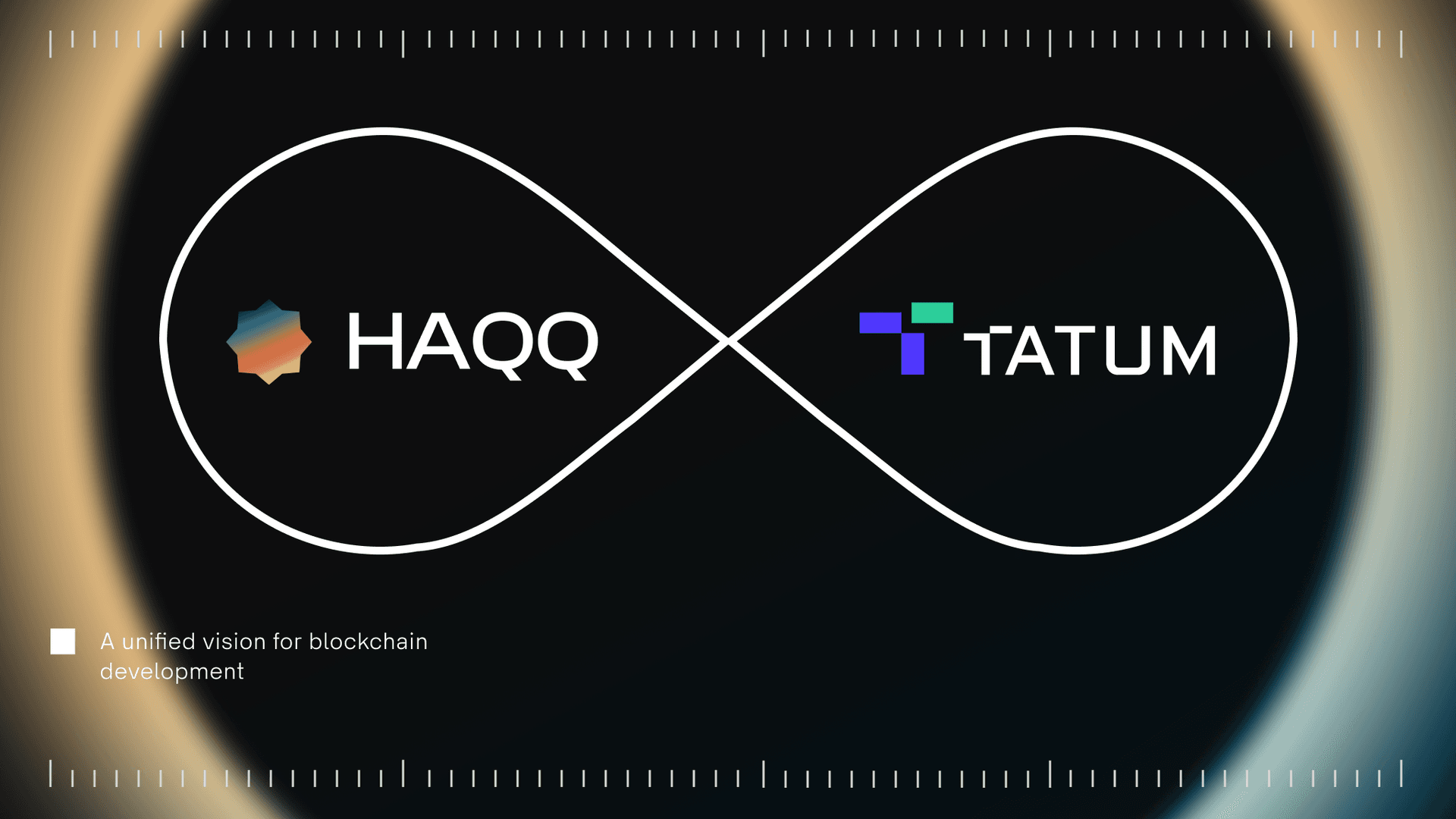 HAQQ Network and Tatum: A Unified Vision for Blockchain Development
TL;DR: HAQQ Network has recently partnered with Tatum to make blockchain development more efficient and innovative. Through this partnership, Tatum's platform will be integrated with HAQQ Network, providing developers with additional tools such as full JSON RPC and a historical data API. As a result, Tatum will have access to a wider range of users within the HAQQ ecosystem and can offer their services and tools to a larger audience. Additionally, HAQQ developers will receive the opportunity to obtain free Tatum plans. We will keep you updated on this exciting integration.
We are pleased to announce a strategic partnership between HAQQ Network and Tatum, a renowned blockchain infrastructure provider. This collaboration forms a significant step forward in our commitment to enabling businesses to build on multiple blockchains with ease and efficiency.
Unlocking Advanced Tools for Developers: Full JSON RPC and Historical Data API
Our goal in this partnership is to seamlessly integrate Tatum's platform with the HAQQ Network, enabling the adoption of innovative projects and expanding our user base. A significant aspect of this partnership is the implementation of full JSON RPC, which will provide developers with read/write access to the HAQQ Network using an API key. Moreover, a historical data API containing all project data since the inception of the HAQQ Network will be accessible, giving developers exceptional flexibility and convenience.
Expanding Tatum's Reach: Access to the Vibrant HAQQ Ecosystem
This partnership also presents an opportunity for Tatum to expand its reach further. By integrating Tatum's comprehensive blockchain infrastructure platform with HAQQ, we are able to provide our growing developer community with a suite of tools and services that will enhance the speed and quality of their application development.
Exclusive Opportunity: Free Tatum Plans for HAQQ Developers
We are excited to announce that as part of this partnership, we are offering limited free Tatum plans to HAQQ developers in a targeted promotion. XVouchers will be distributed to projects that express an interest in building on the HAQQ Network using Tatum. This initiative is designed to encourage more developers within our ecosystem to utilize Tatum's services and expedite the adoption of our network.
Towards a Bright Future: Anticipating the Fruitful Integration of HAQQ and Tatum
We eagerly anticipate working closely with Tatum in the coming weeks and months as we finalize this integration. Please stay tuned for more updates on the progress of this partnership and its anticipated benefits to our community.